GWCS Graduation Activity Fee Payment and Extras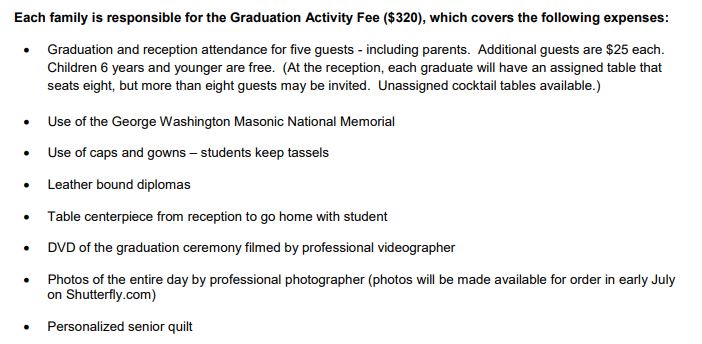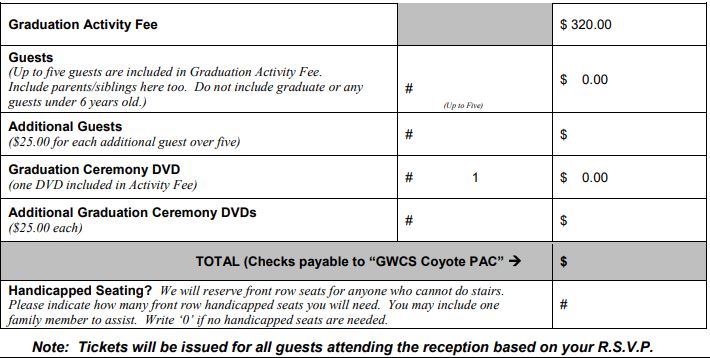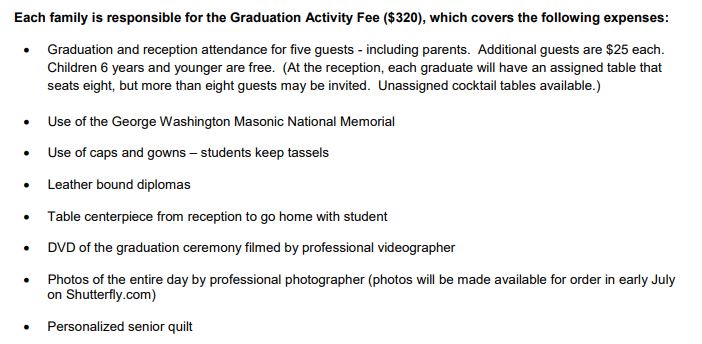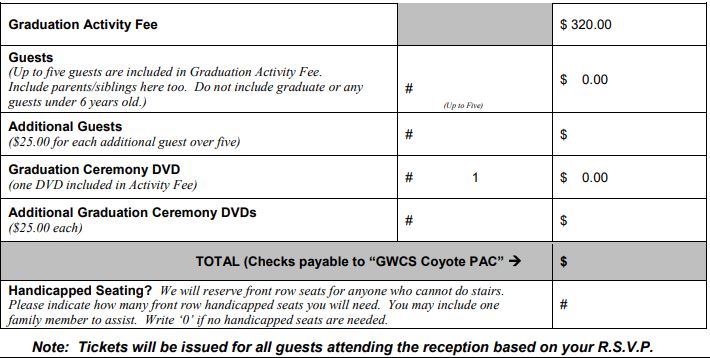 GWCS Graduation Activity Fee Payment and Extras
For the convenience of paying by credit card, price includes PayPal processing fee.
GWCS GRADUATION FEES & RSVP DUE BY MAY 16, 2019!
$320.00 - GUESTS (Up to five guests are included in Graduation Activity Fee. Include parents/siblings in your headcount. Do not include graduate or any guests under 6 years old.)
$25/each - ADDITIONAL GUESTS ($25.00 for each additional guest over a headcount of five)
$25/each - ADDITIONAL DVD (Each senior will automatically receive one graduation ceremony DVD - included in the activity fee. Additional DVDs are $25/each.)
Yes, you may pay your graduation fees via credit card here - but we ask that you still complete the Grad Fees & RSVP Form (click here to download) and turn it in to Ms. Mauney by Thursday, May 16, 2019.
Email: mauneyla@gwcommunityschool.com
Thank you!
Everything else you ever wanted to know about graduation can be found here:
http://www.gwcommunityschool.com/countdown-to-college#anchor-graduation